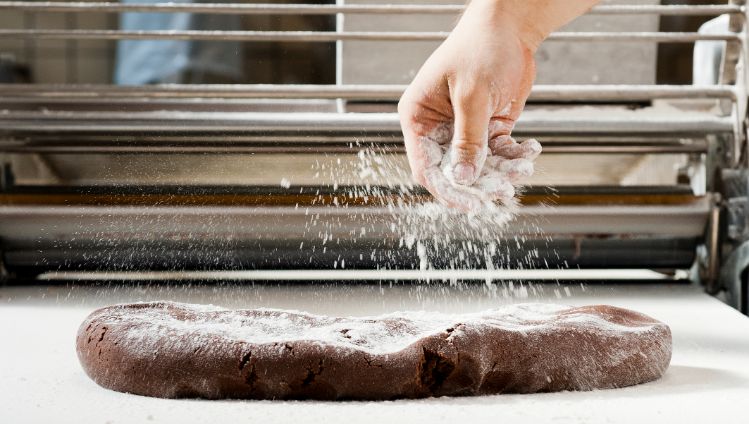 True passion since 1978
Pasticceria Quadrifoglio is a family and its is the story of how it chased and believed in a dream: to create unique, delicious and memorable desserts.
1978
The Canali family opens a small pastry shop
It was 1978 when they opened a shop in the condominium "Quadrifoglio", in a small village in the Modena area, hence the name: Pasticceria Quadrifoglio. This adventure could only start off on the right foot, but they certainly did not imagine that in a short time they would become a reference point for nearby restaurants as suppliers of desserts, thanks to Duilio's pastry skills, Claudio's selling ability and Fiorenza's and Patrizia's enthusiasm and ideas.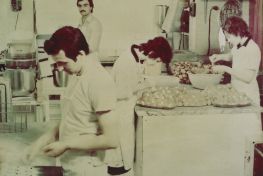 1985
New headquarter
Only a few years later, in 1985, the small shop was not enough any longer and they decided to move to a larger laboratory in Piumazzo, dedicating themselves exclusively to the production of desserts for restaurants.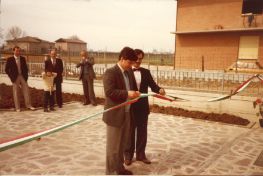 1995
The retail world
In the early 90's they perceived the lack of a ready-to-drink sorbet for restaurants and that's how in 1995 the right path was found and finally the first ready-to-drink sorbet was launched: Sorbissimo.
Sorbissimo was a real novelty, it was not an ice cream and it was not a drink, simply a dessert to drink ready in the bottle. The new idea not only was successful in restaurants, but also found space in supermarkets: the game got tough and Franco, who followed from this point on the direct distribution, became part of the family.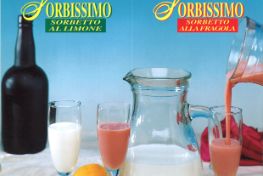 2005
Acquisitions and Certifications
Within a few years it was possible to enter the largest large-scale retail chains, thanks also to the BRC / IFS certifications and the acquisition of the main competitor in Emilia-Romagna: Gelostar in Campogalliano.
Soon Sorbissimo with lemon was accompanied by coffee Sorbissimo, in the innovative mocha-shaped packaging, and by other brands, such as Sorbfruit and GranSorbetto.
Pasticceria Quadrifoglio had by now outlined the two worlds of pastry: fresh and frozen, new and tradition.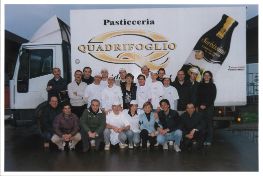 2011
A new adventure in the foreign market
Pasticceria Quadrifoglio reorganized and renewed its production processes, focusing on the foreign market, arriving first in Spain and France, then in England, Germany, Austria up to overseas, such as Australia, the United States and Japan.
2012 marked another great satisfaction: Valeria and Marco, Fiorenza and Claudio's children, officially entered the company, reviving the hope that the story will continue exactly as it has always been, with serenity, passion and a lot of courage.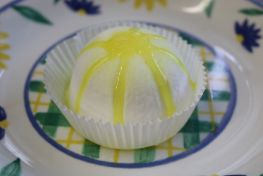 2019
The Emmi family
Pasticceria Quadrifoglio becomes part of the Emmi group, which with its values and dedication is committed to creating unique moments in the world of dairy products. Although this is a huge change, affecting production volumes and work organisation, PQ's values do not change. The bar is raised, but the desire, passion, and craftsmanship of what was born as a small pastry shop remain the cornerstones of the reality of Campogalliano.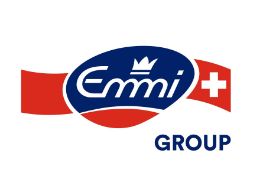 2023
A brand new headquarter
The Piumazzo plant is closed, and all sorbet production moves to Campogalliano. The whole company is therefore gathered in Via Morandi, with the same passion as always but in a whole new guise.
Pasticceria Quadrifoglio is ready to renew itself again, with a view to continuous improvement, to ensure a dynamic and stimulating working environment, able to welcome new ideas and innovative projects.