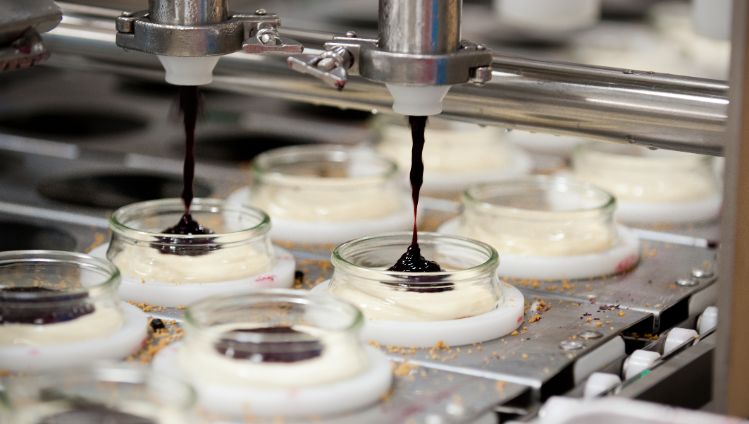 We seek your talent!
Today there are almost 100 of us, and everyone has contributed to the growth of Pasticceria Quadrifoglio. The challenge changes shape year after year, but remains the same: to build a future of passionate stories. In 2023 a new phase has begun: a new and unique plant is ready, we will all work together finally. Do you want to be part of this story?
Why should you work at Pasticceria Quadrifoglio?
In our future we choose to lead the company always high keeping our feet firmly on the ground and to devote great attention to our people and their needs.
For this reason, Pasticceria Quadrifoglio supports many initiatives to help its employees.
Celebrate your birthday at home! We encourage employees to take a day off on this important day.
Because your health matters.
We cover 60% of your meal, enjoy your lunch break!
Have you made an online purchase but there is no one at home who can pick up the package? No problem, get it directly to the company using the PQ address!
We reward employees for their performance and achievements, not for their seniority.
Passionate colleagues who will make every day special.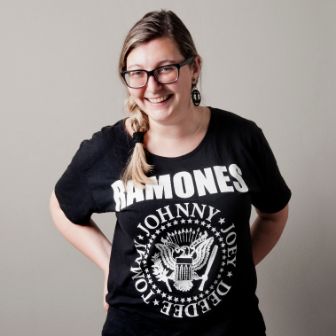 LAURA, FINANCE
"I was 18 years old and didn't know anything about administration, I was asked "Do you want to learn and grow?", I decided to jump in and from there my story in PQ began. From small things and secondary tasks, today I manage banks and follow the balance sheet, there are few places where this could happen! I have lived many moments in these 15 years, difficult and not, and I have always acted as if the company were a bit mine. Eventually, PQ is this, you feel it a bit yours since you enter, is it wrong? Yet I throw myself into everything and I always know that I have complete trust from everyone, this is fundamental!"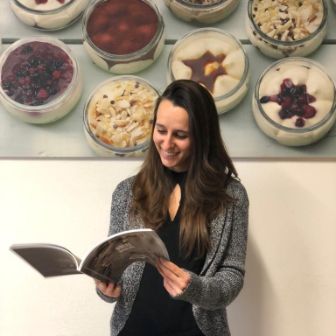 FRANCESCA, R&D
"I am responsible for Research & Development. I have always been passionate about sweets and with PQ I had the opportunity to turn my passion into my daily job. Our team will sweeten your day and will not fail to make you feel in a small but increasingly extended family. There are many young talents among the great strengths of the company, always looking for improvement, like finding the dessert of the 21st century! Will you bring us inspiration?"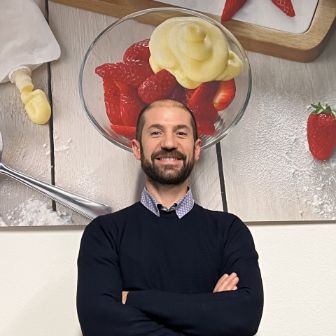 ANTONIO, SALES
"I've always felt part of the PQ family. Over time I have leart a lot, I found motivation and a great consideration! A long story projected towards the future! From being a truck-driver I have become Area Manager!"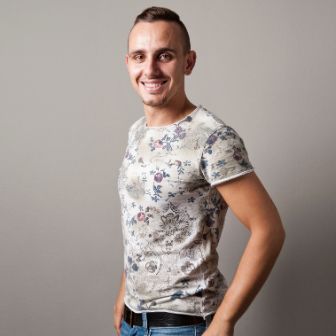 MICHELE, PRODUCTION
"I joined Pasticceria Quadrifoglio at the age of 21 as an apprentice, at a completely different stage of the company than now, but I have always believed in its potential. The great thing is that the PQ family also believed in me, accompanied me step by step and we grew up together! Today I am responsible for the pastry department, I manage all processes and people. We are messed up, but we have fun, we have enthusiasm to sell, which is rewarded! I fell so in love with this company that I brought my father and brother here, maybe I'm crazy? I believe it!"